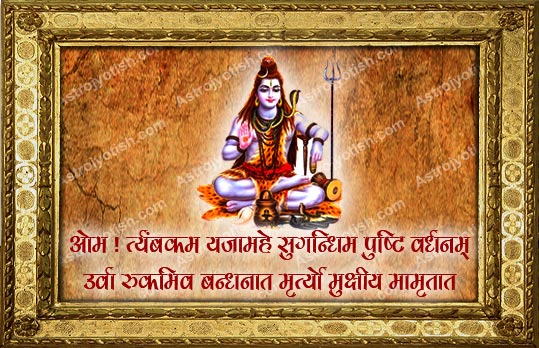 Maha Mrityunjaya Mantra
Mantra:
Om! Tryambakam Yajaamahe Sugandhim Pushtee Vardhanam
Urva ruka meva Bandhanaat
Mrityor Muksheeya Ma amrutaat
Meaning:
Om! We worship Lord Shiva (The 3-Eyed One) who is full of fragrance and who nourishes all beings; may He liberate me from death, bestow salvation and (lead me) towards Eternity (Make me immortal) just as the ripe cucumber is severed (from the creeper) of its bondage.