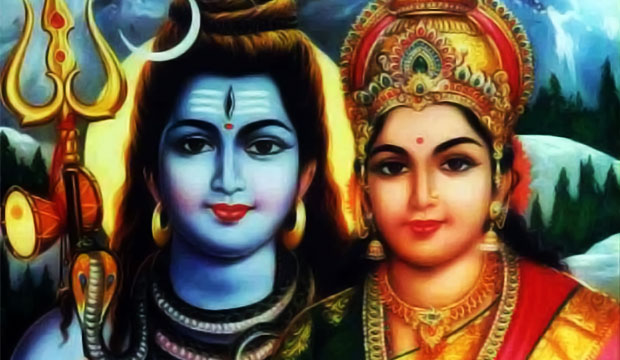 According to Hindu Mythological Book SHIV PURAN Bhagwan Shiv and Maa Parvati has a great matrimonial life. In the book they are mentioned as a perfect couple. Shiv Parvati Puja is done for the married couple to bring the positive vibes and energy among them. When a Purohit or Pandit performed the puja for the Sankalp bearer couple, they will blessed with love and harmony in their relationship.
Hindu believes that Bhagwan SHIV is the bestest example of a LOVING, CARING, UNDERSTANDING and COMPASSIONATE HUSBAND, as per above mentioned belief many unmarried girls keep fast and worship Bhagwan Shiv for getting the Husband like Lord SHIVA.
Bhagwan Shiv has represented himself as a ARDHNARISHWAR AVTAR, means half Shiv and half Parvati make a most desirable picture of a married couple. It shows the equality of wife and Husband in a married life. Respect and Harmony for each other.
Shiv Parvati Puja brings the love care and respect as Bhagwan SHIV and Maa PARVATI has in their relationship.
Sometimes, there are conflicts, misunderstanding and unwanted situation between a couple and they desire to have a Hassle free relationship.
SHIV-PARVATI Puja is one of the best way to have a happy married life and also a normal married couple (who desires to have continues harmony in their relation) can have Shiv Parvati Puja and Homam.
Benefits of Shiv Parvati Puja
Solves conflicts in your relationship.
It will bring back your lost love for each other.
It removes ego and misunderstanding among couple.
Blessed harmony among the couple.
Removes the negative thought and atmosphere between the couple.
Those who are thinking of separation, will blessed to have rejuvenation in their love life.
This puja finishes all the problems coming in a way of happy married life.
Shiv Parvathi Puja is for long and happy married life. Goddess Parvathi and Lord Shiva Puja is performed as they are considered to be the perfect match i.e. Shiv and Shakti. This Puja is considered to be best for marital happiness. If there is any discord in the relationship, all are resolved.